Hello, everyone! I hope you all are safe and well. I'm doing something I've never done before on my blog. I'm doing a book tag that I've made. I'm a huge fan of mysteries! I've been watching Nancy Drew on the CW and I love it! This show has a little bit of everything! Romance, drama, suspense and a whole lot of creepy. It also has funny and heartwarming moments as well. Anyway, I decided to make a book tag and also encourage you to watch the show if you haven't!
Nancy Drew (CW Show) Book Tag
Nancy Drew:  What is your favorite mystery book?
Bess Marvin:  Book that has a stylish character or a book about fashion.
George Fan:  Book with a character that acts like they don't care but cares too much or a book that includes food or a restaurant.
Nick Nickerson: Book with a misunderstood character.
Dead Lucy: Book with a Paranormal theme.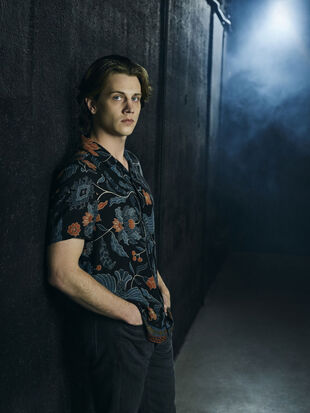 Ace: Book with a hacker or that includes technology
Hudson Family: Book where a character has a dark secret.
Carson Drew:  Book featuring a lawyer or a character that tries to do what is right.
So if you guys do this book tag please tag me so I can see your answers! Anyone is welcome to do this tag and to tag whoever they want!